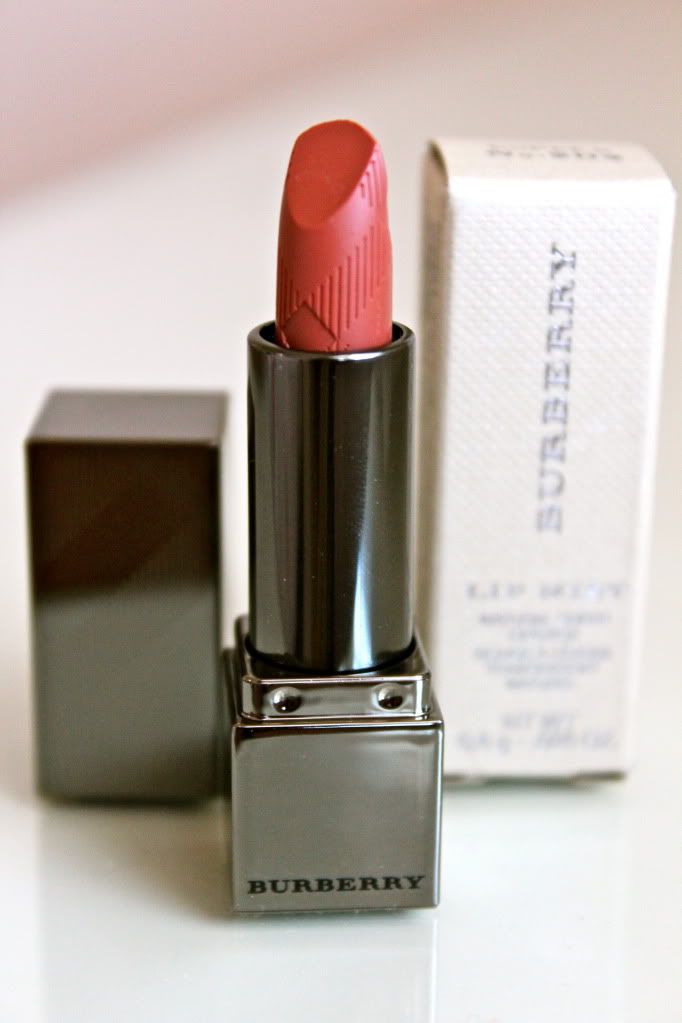 Silly as it may sound but I LOVE everything about it! =). I've been waiting for so long to open its world for US residents and I am so satisfied with my first glossy box as of May 2012. From the attractive pink packaging to it's amazing contents, it sure is one pure delight that I was so thrilled about.
Here goes...
❤

BURBERRY BEAUTY

Lip Mist Natural Sheer Lipstick in Copper #202 (UK)
A creamy lipstick that offers a hint of natural, sheer color leaving your lips moist and dewy. The perfect present for the perfect pout. A definite favorite of all. Smells so nice, and very moisturizing as well. Color is an orangy copper nude. Love it!
❤

AMORE PACIFIC

Moisture Bound Refreshing Hydra-Gel (South Korea)
A hydrating gel moisturizer that leaves your skin feeling bright and refreshed. Notice your complexion visibly improve, giving you confidence and a natural glow. I was initially attracted on its tiny mirror from the lid! Hahha. The texture is so creamy, it glides on so smoothly and easily on my face. The smell is, smells like fresh garden. My skin felt so hydrated and pampered.
❤

ZOYA

Summer 2012 - Beach and Surf Collection (USA)
Dive into the creamy shades and shimmering sea foils of the Zoya Beach & Surf Collection. Allow your nails to go on vacation every day! I love pinks but everytime I see brighter colors it even made me happier. I dont know. They say the brighter the color, the happier. Perfect for summer. I'm definitely a Zoya nail polish fan. Dries out quickly and ain't messy at all. Love the variety of colors they have.
❤

MARVIS

Marvis Whitening (Italy)
Make the most of your splendid smile with a whitening toothpaste dripping in cool mint freshness, all while protecting against decay, tartar, and plaque. I love the taste! Haha. Can't say it did made an initial change to the color of my teeth but definitely felt so fresh and clean after use.
❤

PHYTO

Phytojoba Intense Hydrating Mask for Dry Hair (France)
Indulge in luxury and aroma with a conditioning treatment that moisturizes and detangles strands without weighing hair down. Nourish, revive, and delight. Smells so nice, like mint. My hair felt so smooth and untangled. I let it air dry for a while. Will look forward to using it more.
Plus, it does comes with a Glossybox blush brush!
Box costs $23.05 / month
If you want to subscribe to any of the beauty boxes available in your country, I made a blog post for you to check out if you're interested =)